Branding and Marketing? What are those?
We have listed few definitions by branding and marketing pioneers. Let us see.
"Branding is endowing products and services with the power of a brand."
Kotler & Keller
"Branding is the act of influencing people's gut feeling."
Marty Neumeier
"Branding is the entire development process of creating a brand, brand name, and visual identity, among other applications."
Robin Landa,
"Digital marketing is the method of interactions between two parties, in this case, business owners and customers."
Kleindl & Burrow
"Digital marketing is achieving marketing objectives through applying digital media, data and technology."
Dave Chaffey
Hence, what exactly are digital branding and digital marketing? Are they similar? They are not, yet their difference is a little bit abstruse. Above all, branding is how a brand carries its name and the image it has, to position itself in the industry. Meanwhile, marketing is the interactions between the business and customers that could generate profit for the brand. These two aspects go hand in hand to build a strong business profile.
As the digital world rapidly evolves, especially post-COVID19, start-up entrepreneurs as well as well-established brands such as Nike , Al -Ikhsan  , and Puma have expanded their reach into the digital community despite owning physical stores.
For businesses who want to set out their brand digitally, mobile applications like Facebook, Instagram, Twitter, TikTok, and many other social media platforms are a great place to start, as nowadays people have broad access to the internet. Besides, entrepreneurs can also develop their own website or application to build their customers' database and facilitate their customers' experiences in buying their product or using their service.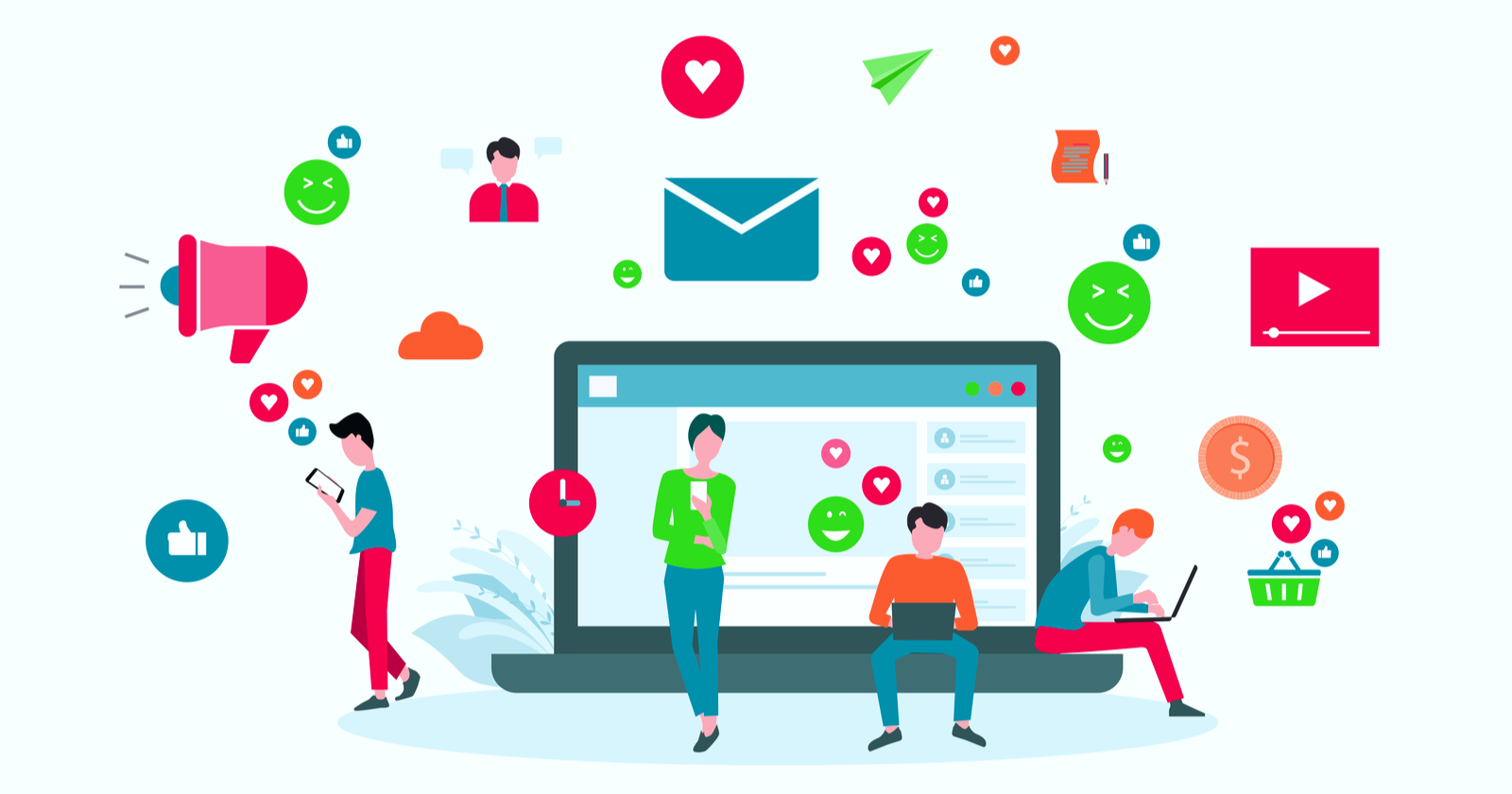 To build your brand, you must first begin by building your brand identity—how you want your brand to be seen and what your core values and niche are. Then only you can start to structure the types of content you want to present to your audiences to get the exposure you need for your brand. Afterwards, you can start to market your product and service through social media as the channel to reach your target market.
Customers commonly will go through the internet first to explore products that match their needs before purchasing them. Therefore, although you have a physical store, you can use your social media platform to introduce your new products or to advertise new promotions. Also, you can use that as the platform to promote your existing product to elevate your sales and profit. We would recommend you to invest in good devices to produce good contents for your online platform as it is one of your digital marketing efforts.
In fact, social media marketing is not the only digital marketing platform, there are a lot more to discover such as email marketing, influencer marketing, search engine marketing, and so forth. When done correctly, digital branding enables you to develop more robust digital marketing campaigns and establish a strong presence online. You may also want to read our article for more info about the advantages of digital marketing.
Feel free to read more through our social media.