Email marketing is a powerful marketing channel, a form of direct marketing as well as digital marketing, that uses email to promote your business's products or services. It can help make your customers aware of your latest items or offers. It can also play a pivotal role in your marketing strategy which could lead brand awareness, building relationships or keeping customers engaged.
Last week we discussed two forms of mobile marketing which are in app notification and push notification. Hence, in the digital age, where social media and instant messaging dominate communication channels, another example of mobile marketing is email marketing. Email marketing remains an inevitable tool for businesses to connect with their audience, build relationships, and drive business growth.
---
Email marketing could contribute to businesses by many ways, such as;
1. Wide Reach and Accessibility
With billions of email users worldwide, email marketing provides businesses with an extensive reach, ensuring that their message reaches a broad audience wherever they're.
2. Targeted and Personalised Communication
Furthermore, email marketing allows businesses to segment their audience and deliver tailored content based on demographics, preferences, purchase history, or engagement levels. Personalisation fosters a sense of connection and relevance, increasing the chances of engagement and conversion.
3. Cost-Effective and Measurable
Not only that, compared to traditional marketing channels, email marketing is cost-effective and offers a high return on investment (ROI). Additionally, email marketing platforms provide detailed analytics, enabling businesses to track open rates, click-through rates, conversions, and other key performance metrics.
---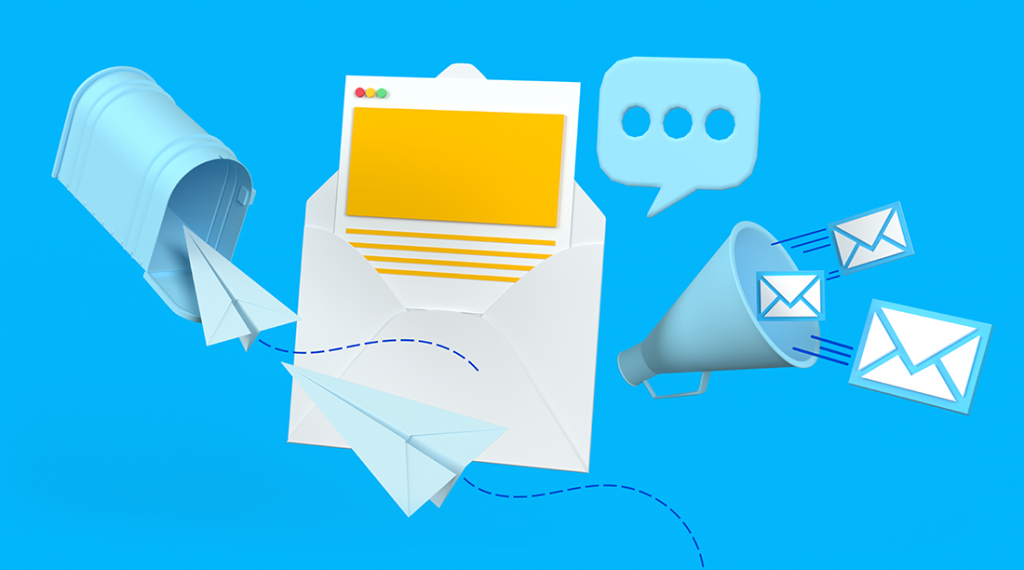 Furthermore, email marketing offers many features for businesses to built their marketing plan, for instance;
1. Building an Engaging Subscriber List:
Moreover, email marketing allows businesses to create and build their own subscriber list. Businesses should focus on growing an organic subscriber list by offering valuable incentives such as exclusive content, discounts, or free resources if they become one of your subscribers. You should also use opt-in forms on your website, social media channels, and other touchpoints to capture email addresses with consent.
2. Segmentation and Personalisation:
For segmentation, you could divide your subscriber base into several relevant segments based on demographics, preferences, or engagement levels. Afterwards, you can tailor personalised email copywriting that matches each group. Leverage this segmentation to deliver targeted and personalised content that resonates with each group.
3. Compelling Email Content:
Make use of this platform to craft engaging and relevant content that captures your subscriber's attention. It is best to use concise and compelling subject lines, visually appealing layouts, and persuasive copy to drive action. Include a clear call-to-action (CTA) that directs readers to the desired conversion or engagement.
---
Nonetheless, we suggest practising these recommendations below for your email marketing.
1. Permission-Based Marketing
Obtain clear consent from subscribers before adding them to your email list. Implement easy-to-use unsubscribe procedures to respect their preferences.
2. Mobile Optimisation
With the growing use of smartphones, ensure that your emails are mobile-friendly, with responsive designs and clear, legible content that adapts to different screen sizes. Besides, your email should also be simple enough to be read in one go.
3. Consistency and Frequency
Maintain a consistent email schedule to keep your brand top-of-mind without overwhelming subscribers. Strike a balance between staying in touch and avoiding email fatigue.
4. Deliverability and Spam Compliance
Follow email marketing best practices to ensure high deliverability rates and comply with anti-spam regulations. Optimise your emails for spam filters by avoiding excessive use of promotional language, spam-triggering words, or misleading subject lines.
5. Data Security and Privacy
Safeguard subscriber data by adhering to data protection regulations and implementing robust security measures. Clearly communicate your privacy policy and reassure subscribers that their information is handled securely.
---
Email marketing remains a powerful and effective strategy for businesses to connect with your audience, nurture relationships, and drive business growth. By leveraging its wide reach, personalisation capabilities, and cost-effectiveness, businesses can deliver targeted, relevant content that resonates with your brand.
Read more on our social media.